Daytonians this is a great weekend to get outside and participate in numerous outdoor activities! Pony rides, Zumba, a carnival, a mud run, and a golf tournament all right here in your hometown.
Carriage Hill Farm & Metropark offers hand led pony rides every Saturday for children ages 2-8. The rides take place from 12:00 p.m. until 3:00 p.m. for $5. This is a great thing to do with the family, and children will absolutely adore these gentle ponies.
There will be a free Zumba class at Riverscape Metro Park on Saturday, August 8th from 10:00 a.m. until 11:00 a.m. An excellent way to get some outdoor exercise in before heading off to the rest of the day's events. Best of all, it's free! Also, Caddy's Tap House will host a  carnival fundraiser for the
United Way on Saturday, August 8th from 12:00 p.m. until 6:00 p.m. There will be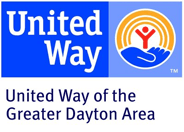 a children's bounce house, an adult inflatable obstacle course, a dunk tank, silent auction, and a corn hole tournament. This is a fun way to support your community and a great cause simultaneously! The United Way raises and distributes funds for local area programs which help people in need, improving the quality of life in the communities.
On Sunday, August 9th the Mud Factor Fun Run is coming to Dayton! This race boasts that it is the funnest 5K mud run in the nation.This race is all about, you guessed it – having fun! There is no pressure with this run. No timing chip, no first or last place, no keeping score, just a fun 5K obstacle course mud run. This race has something for everyone, so check it out and bring your friends and family. All are welcome at this race and it is definitely all about having a good time running in the mud! The event will be held at Action Sports Center and starts at 10:00 a.m. The registration fee ranges from $45-$55 depending on age.
The Boys & Girls Club of Dayton will hold a charity golf outing on Monday, August 10th at Yankee Trace Golf Course. The outing officially begins at 12:00 p.m. with registration from 11:00 a.m. until 11:45 a.m. Participants can play individually ($95) or in a group of four ($380). A lunch buffet will be included
in addition to the great tournament at Yankee Trace that was voted "Dayton's best golf course" for 7 years in a row! The Boys & Girls Club of Dayton provides children ages  6 to 18 with a safe and positive place to learn and grow through daily after school and summer programs. This event is an absolute must to help support the youth of Dayton!
Lots of variety this weekend for outdoor activities in Dayton, with something to please everyone. Be sure to get outside, get moving, and support the active and vibrant Dayton community!